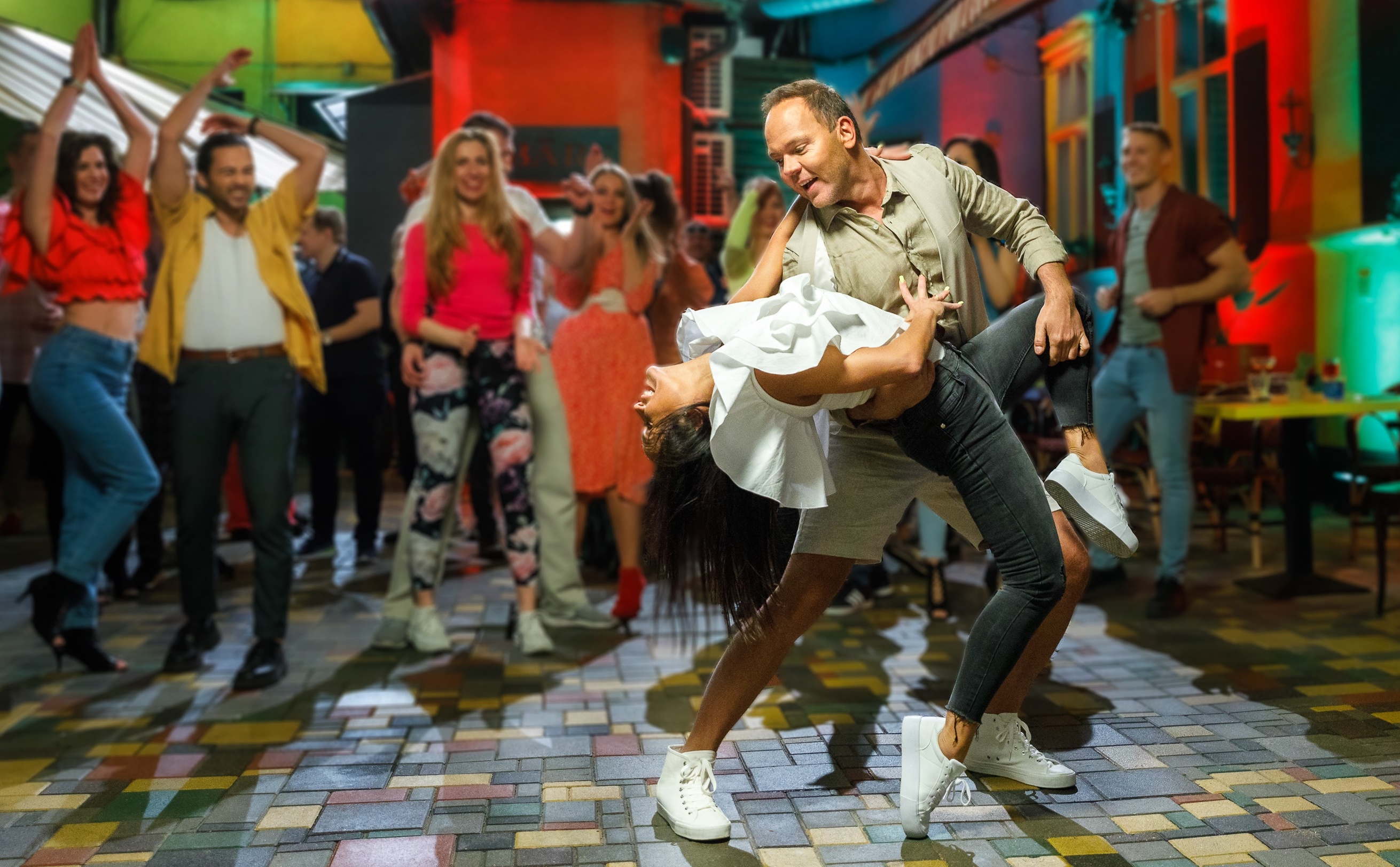 Lauris Reiniks thanks Colombia in his new song, video "Galerijā"
This week Lauris Reiniks, the host of Latvian Eurovision "Supernova" and a member of F.L.Y. (ESC 2003) has presented his new summer song and music video called "Galerijā" (In a Gallery). Music by Lauris Reiniks, Lyrics by Lauris Reinks, Guntars Račs.
The track written in Reggaeton beats and music video filled with latin vibes is a reference to the time that Reiniks spent in Colombia last year.
"The time I spent in Colombia studying Spanish and regenerating was very special to me. Music, latin dances and beats I heard around daily left quite a big influence on me. Even though these beats are not very common and known to Baltic listeners, they don't let you stand still. And I believe we're actually not as cold as one might think. With this song and video I just want to share at least a bit of what I experienced myself in Colombia" , explains Lauris who not only composed this song but also wrote and produced the music video that was filmed in Riga at +5 degrees outside. It was directed by Aija Strazdina-Ratinska, director of photography Ivo Skanstins.
Eurovision fans may recognise another artist in "Galerijā" video. In the final dance, Lauris Reiniks is reuniting with Aleksandra Kurusova from Pirates of the Sea (ESC 2008). Lauris and Aleksandra were Season 1 winners of "Dancing with the Stars" in Latvia in 2007.
The song has also a Lithuanian version called "Galerijoje" that was created together with Deivydas Zvonkus.
"Galerijā" and "Galerijoje" are available for download and listening on all music streaming platforms.